Dallas Cowboys Cheerleaders
Since auditioning for the Dallas Cowboys Cheerleaders has been such a huge topic brought up in a lot of these articles about my sister and I, I thought I would take the time to write an article about our experience trying out for this NFL cheer team. First things first, let me clear the air...my sister Emily and I did NOT audition for Dallas Cowboys Cheerleaders to become famous. We honestly went to audition to be a part of this amazingly talented world renowned team. We have dreamed about being DCC girls for years. A few days after my sister and I submitted and paid our submission fee to audition we received a phone call from the producers of the television show Dallas Cowboys Cheerleaders: Making The Team. My sister and I never thought we would get a spot on the television show! We thought that by joining the show though, it would hopefully increase our chances of making the team which was our ultimate goal (obviously that wasn't the case lol).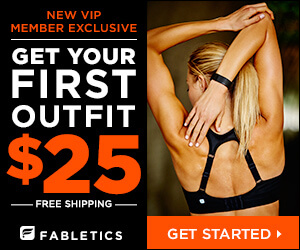 Let me tell you, showing up to the preliminary auditions is the scariest most nerve wracking thing you will ever experience (almost as scary as stepping out of the limo to meet Ben), our first year there were almost 500 girls auditioning...yeah that's right FIVE HUNDRED! You begin to wonder what your chances of even getting past this round even are. You show up and wait almost an hour to receive your number and then wait in line to get your picture taken. Then you sit down in your seat for what seems like an eternity and wait your turn to perform a 30 second free style piece. You do not know what song they will play, they just play a random song with an upbeat tempo for you to show off your best dance skills. My sister and I made it past the prelims our first and second year auditioning. They started out with about 500 girls and narrowed it down to about 130-150 in this round. The chances of making it past prelims are pretty slim, but making it to semi-finals feels like such a huge achievement regardless of what happens or happened afterward.
Semi-finals requires you to learn a six, eight-count routine and the kick line all in under an hour! Talk about being stressed out the entire time. The night before semi-finals Emily and I couldn't even sleep. I felt nauseous the entire time (I was literally dry heaving all night). Emily and I have grown up dancing and although we may not be the greatest at dancing, we are usually really good at picking routines up quickly. Unfortunately, we tend to let our nerves get the best of us... As soon as it was our turn to perform in front of the judges we just could not pull it together.
We did make some really great friends throughout the process and although it was incredibly nerve-racking it was worth every second. Just to be confident enough to put yourself out there and step out of your comfort zone is such a huge accomplishment, it isn't an easy thing to do. We put a lot of time and effort into preparing for these auditions, but it helped us become better people and healthier in the end even though we didn't make the team.  We would have loved to experience being a part of the Dallas Cowboys Cheerleaders and being ambassadors for them, even if it was only for a year. We haven't lost all hope yet though, we would still eventually like to audition for an NFL cheer team again, even if it isn't for the Cowboys this time!